Internship in Georgia
Georgia; the country that keeps on growing in popularity among tourists, travelers and: students!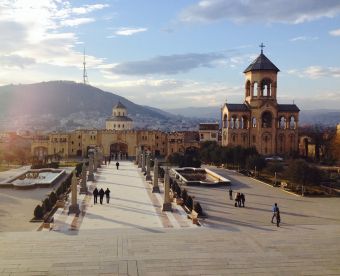 Around 4,5 million people are currently living in Georgia, of which at least 1 million are situated in the capital and biggest city of the country: Tbilisi.
In case you would like to follow an internship in Georgia you will have to arrange a number of things. Abroad Internships will help you where it is needed. The preferred city for an internship can be passed on in advance. Additionally, you can also specify multiple locations and choose an internship on the basis of the opportunities available at various locations.