Visa Brazil
A visa for Brazil, what do you need to do to acquire it?
For a visa in Brazil you will need the following information:
Passport with a validity of at least 6 months;
A recent 3 cm x 4 cm picture, front view;
A visa request form from the website of the embassy;
Proof of enough financial resources to support yourself in Brazil (minimum of 665 euros per month) or a letter from the institution in Brazil taking responsibility for supporting and the return journey for the person making the request;
Certificate of residence (international model) issued by the Dutch authorities confirming that the applicant is resident in the Netherlands over the last twelve months;
Certificate of good conduct (international model) issued by the Dutch Ministry of Justice within 90 days after delivery to the consulate. Issued by the Dutch authorities may take up to 4 weeks;
It is also possible to do an internship as a tourist for 90 days, but you will need to leave the country for a few days after 90 days or request an extension. You will get your visa on arrival once you return to Brazil.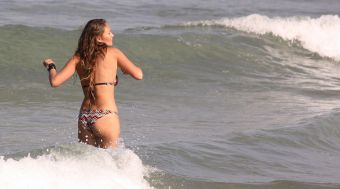 Consulate Fees
A fee of € 54.00 is applicable per visa. Some extra fee of € 117.00 will be charged to visa applications by U.S. citizens in reciprocity for the same fee paid by Brazilian citizens who apply for a visa to the United States of America. British subjects will be subject to a handling fee of € 139.50 if the validity of their visa is more than 180 days on a reciprocal basis. All applications not made by the passport holder in person shall be subject to a fee of € 18.00 in addition to any other applicable fees. All fees are payable either by debit card (PIN) or in cash. Credit cards and checks are not accepted. The prices could be different in other countries.