Famke during her internship in New York!
Famke just came back from her adventure in New York and in her blog, she's looking back on her adventure (Jimmy Fallon?!). Read Famke's story here!
Adventure

Internship Abroad

Studying Abroad

Living Abroad

Working Abroad

North America

United States

New York
to blogs
Hi everyone!
My name is Famke van Duinen and here I am with my second blog! I've been in New York for five months now, time flies when you're having fun... So much has happened in the past few months, I got to experience so many great things.
One of the highlights I got to experience was the jet skiing around Manhattan and underneath the Brooklyn Bridge. That was surely one of the things I will never ever forget and I highly recommend doing it! I also booked a nice little trip to Miami. I was pretty surprised by the fact that Miami is quite nearby. When you're traveling from New York you're there in a heartbeat! It is very fun to book little trips to other cities when you're abroad for a longer period of time. The weather in Miami was absolutely phenomenal and the sun was shining nicely, I unfortunately couldn't say that for New York when I came back...
I am doing my internship at an events agency. For my internship I got to organise a bunch of really awesome events. It started with the 70th Anniversary of Ferrari. Ferrari's were parked at numerous locations and spots, and events were organised all over the city, with a final party in the Rainbow Room in Rockefeller center. Other than that, I also got to organise the Charity event for Beyond Type 1 in collaboration with Nick Jonas. We also got to organise a conference in Washington, where we got to spend 4 days in the city.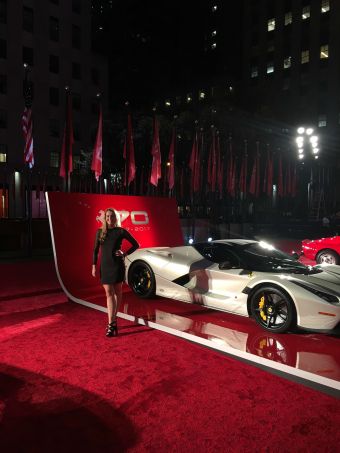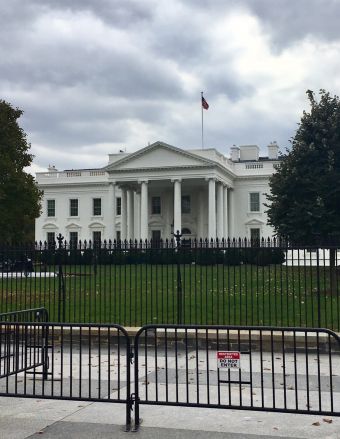 My family and one of my friends also came to New York to visit me. It was very fun to show them the city where I had spent the past few months. Of course we got to see all the highlights and walked through the entire city. Something that I also found very fun to experience was attending the 'The Tonight Show Starring Jimmy Fallon.' The best part of this was that Fallon, during the two weeks before Christmas, would pick someone from his audience to win a Christmas sweater. And guess what….that was me, haha. This was also broadcasted on international TV and when I watch it back, I'm still laughing about it.
Something that was also very special to experience was celebrating New Year's eve on a boat. Sailing over the Hudson, around Manhattan. Unfortunately there weren't a lot of fireworks but we sure did enjoy the view. Talk about a special way to enter the New Year!
Unfortunately, my time in New York is nearly over... I got to know a lot of sweet and lovely people and experienced great things that I will never ever forget. It was definitely a journey of a lifetime! I can really recommend doing your internship abroad, it is a very special thing to experience.
New York I'll see you soon.
XOXO
Famke